2012
09.27
The saga continues!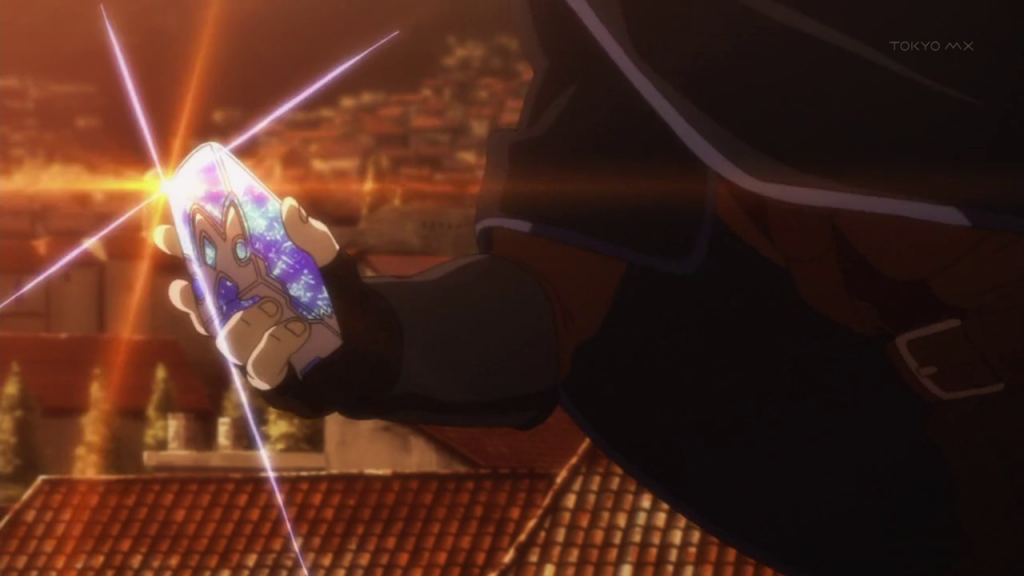 While it took me a while to warm up to this series I will say one of the better things I like that been used in practically every episode so far are little nods and references to past episodes that you wouldn't think were so important… like a magical item you could use to teleport yourself out of any situation. Yeah, maybe I should have seen this one coming, but that was before I figured out this show was clever enough to do stuff like that.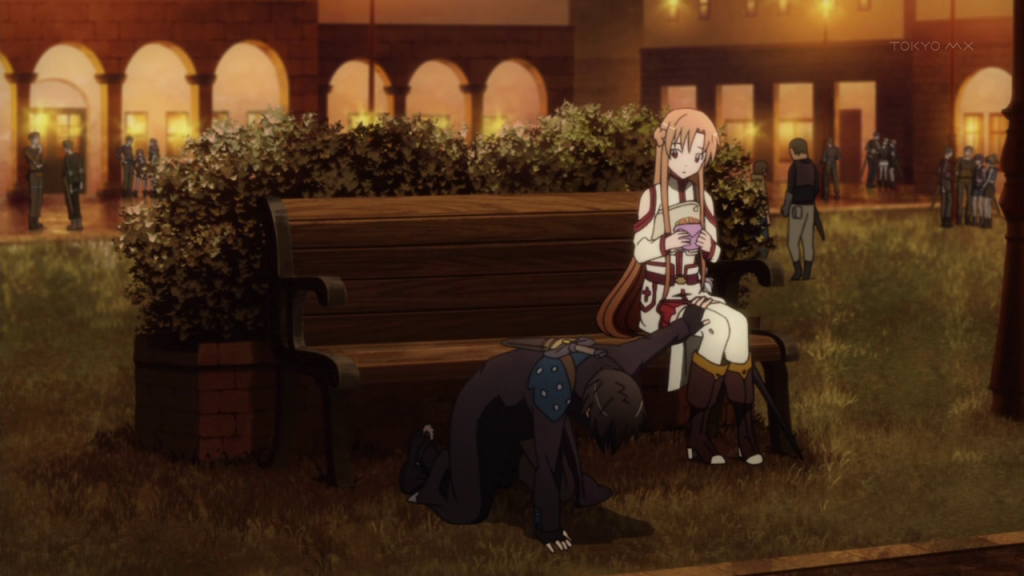 Ugh, Asuna starting to fall into the typical animoo girl archetype.
Pro: Food that disappears once it's expired; Con: Food that disappears once it hits the floor. I'm sure schoolyard bullies of the SAO world are having a field day with that one.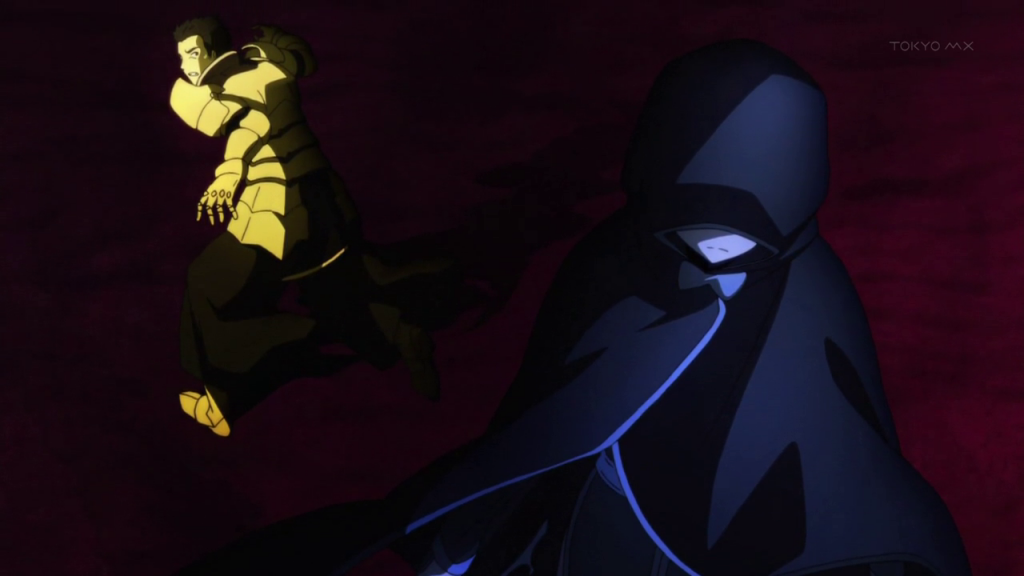 …But in what's become standard SAO practice, it looks like even the sandwich scene served a purpose in the plot. I'm still not completely eyes-glued-to-the-monitor interested in this guild and its little squabble over a rare item, but the twist involved with how each player was able to pull off a kill in a safe-zone was what really kept things interesting.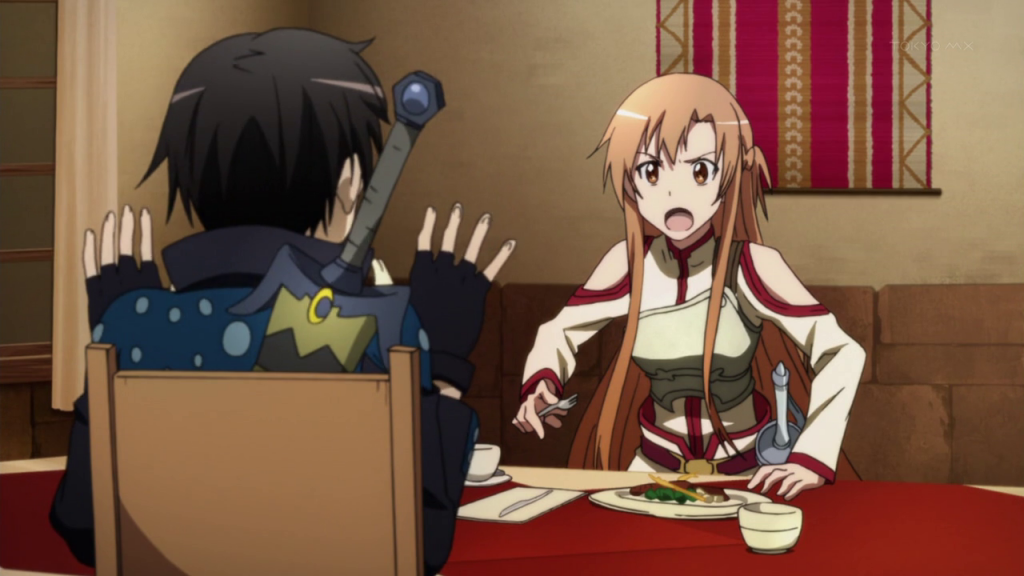 I'm sure such a basic concept as sharing is part of any marriage, but I kinda feel like Asuna's whole bit on in-game marriages being so great because it means you can't hide your inventory from your partner was a bit too much. I woulda been more comfortable with her spouting some lines from No Doubt, myself.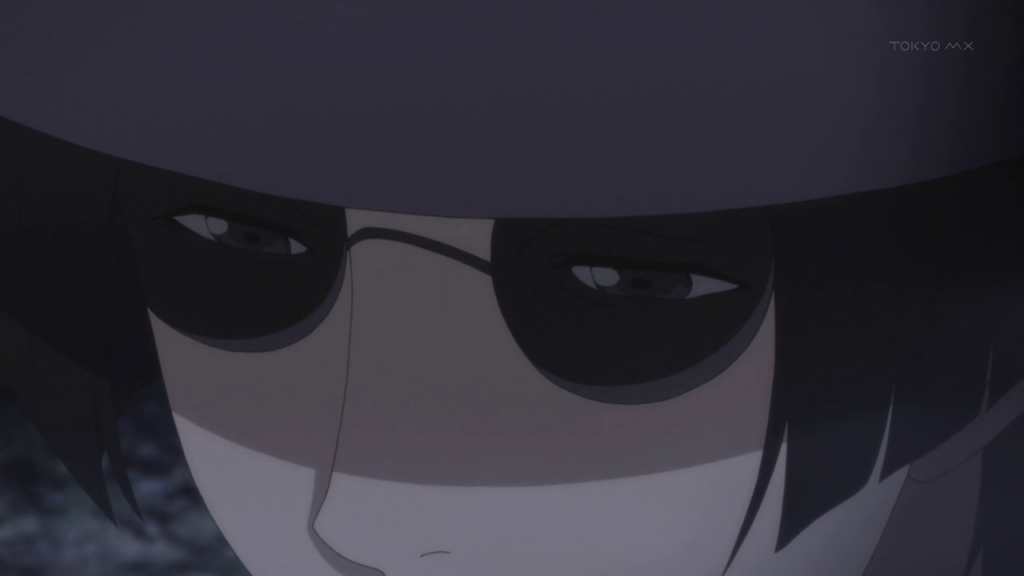 With the amount of layers this single arc has made, I was actually glad when the true villain finally showed his face and monologue away any of the viewer's questions about who was stealing what from who and for what reason and how and… ugh. So many layers. And all while wearing a drastically different wardrobe than before that makes you look even more like a villain.

Quite the grim ending with the smallest silver lining of hope this time around. Though now that the whole idea of players coming back as ghosts at their graveyard has been toyed with, I wonder how that'll come back in later episodes. I'd hate for it to be used to dues es machine all the players back to the real world safely while each having their own "no place like home" moment, but at the same time I wonder if such could be pulled off without resulting in me rolling me eyes.